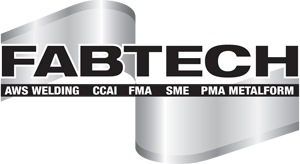 Rex-Cut Abrasives, the oldest and primary manufacturer of cotton fiber abrasive grinding and finishing products, will be exhibiting at booth N2708 at the FABTECH tradeshow from November 12-14, 2012. This year, taking place in Las Vegas, FABTECH will host more than 1,100 leading manufacturers and 25,000 attendees at the Las Vegas Convention Center. This three day event is a convenient source for the best products and services for metal forming, fabrication, welding, and finishing.
This year Rex-Cut will be displaying a redesigned booth that includes a top of the line grinding station created for live demonstrations, product videos rotating throughout the day, premium products on display, and Stainless Steel Kit giveaways.
"Sigma Green Grinding Wheels, which are designed for aggressive grinding on stainless steel, mild steel, hard face, titanium, aluminum, and nickel alloys, will be a Rex-Cut featured product at FABTECH," states Kate Ouellette, Marketing Manager. "At our booth we will be demonstrating how these wheels cut fast while providing a smooth, quiet, and controlled grinding action."
"Another product line we will be featuring is our new Stainless Steel Tube Finishing Kits specifically packaged to grain-in or polish tubing from weld removal to the final finish in just three steps. Each kit includes a selection of parts combined to provide a time saving solution for grinding and finishing stainless steel to the desired finish," continued Kate. Two of these kits will be given away after the show. Attendees who sign up for the Rex-Cut email list will be entered for the drawing.
For more information on FABTECH, visit http://www.fabtechexpo.com/